NetSuite Review
About NetSuite Accounting
NetSuite is a global provider of online, hosted enterprise resource planning (ERP) and customer relationship management (CRM) designed to help companies properly manage their business processes and to streamline various functions. Over 16,000 midsized and high-growth companies, as well as divisions of large enterprises, use NetSuite to run their business. NetSuite ERP provides robust features to manage sales, customer communications, order management, inventory management, finance, e-commerce, accounting, and several other functions.
At a Glance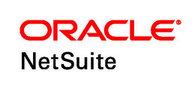 NetSuite Accounting Solutions
NetSuite ERP
NetSuite Small Business
NetSuite Accounting Features
Financial Modules:
ERP-Time and Billing
ERP- Order Management and Fulfillment
ERP Purchasing Management
ERP Inventory Management
ERP- Front and Back office Integration
Financials/Accounting
General Ledger
Accounts Receivable
Accounts Payable
Advanced Financials
Revenue Recognition
Budgeting
Multi Currency
Drop Shipment/Special Order
Integrated Fedex Functionality
Integrated UPS tools
What NetSuite Can Do
As the first and only company to provide on-demand web-based business solutions, NetSuite ERP has been recognized worldwide for its leadership in innovation, and has received several awards from leading publications such as eWeek, PC Magazine and CRM Magazine. NetSuite offers powerful front and back office systems combined into one application that remains flexible to be scaled with additional modules and functions, as businesses require them.
Serving customers of small and mid-sized organizations, NetSuite provides complete solutions that enable organizations to serve customers more effectively and lower inventory costs, all in real-time.
Pros
Offers tools to support the back office operations of small to medium-sized businesses.
Web-based accounting software with real-time business intelligence within every department of the organization.
End-to-end solution that handles back office enterprise resource planning and front office CRM in one integrated package.
Cons
The pricing structures is not very straightforward. Additional fees, such as for add-ons, tend to creep up on NetSuite users.
Their user interface is somewhat boring and difficult to grow accustomed to.
Recurring fees related to help desk support and email support are an issue, sometimes increasing the total cost as much at 37%.
Since they focus on cloud-based solutions, their offline version is not nearly as robust, bordering on weak.
(www.netsuite.com)