Best iPhone Accounting Apps for Tracking Expenses
Nowadays, everyone has a smartphone, and it seems that every software developer is trying to get a piece of the iPhone action.  The iPhone has become more than just a phone, and has become a complete productivity tool. It seems as if every software developer out there is trying to cut in for a piece of the iPhone action, and currently there are a wealth of iPhone accounting apps that can solve several different problems. Listed below are four of the best iPhone accounting apps that can be used to track expenses.
For more information on managing your company's finances, download our FREE white paper, Accounting Software Tips: Steps to Increase Company Cash Flow in a Sluggish Economy.
1. Drivers ($2.99)
Back in March of 2010, BusinessTravelLogue.com created a report listing the best iPhone business apps. Drivers has the capability
to track expenses, gas mileage, and vehicle- maintenance services. The iPhone accounting app leverages the iPhone screen size, and is highly visual. The iPhone business app displays a variety of graphs and charts to let viewers see their consumption and cost statistics in a visual and intuitive way. The iPhone accounting app can then integrate with Microsoft Excel to easily export the data from your iPhone to the computer.
2. Expensify (FREE)
Expensify is an iPhone accounting app that was ranked No.8 by Ixibo.com in a November report tracking the best iPhone business apps. Expensify makes managing your expenses easy by organizing your travel expenses and then compiling them into a single report. The app includes a broad range of features including the entering and editing of cash transactions and photographing of receipts. Expensify is one of the highest rated iPhone accounting apps, and its popularity is well deserved.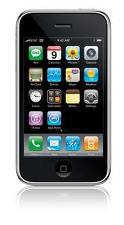 3. JetSet Expenses ($4.99)
Both Forbes.com and BusinessTravelLogue.com have rated JetSet Expenses as one of the best iPhone accounting apps to track expenses. Featuring 15 expense categories and over 100 sub-categories, JetSet Expenses lets users easily track all expenses including meals, travel costs, and entertainment. The iPhone accounting app integrates with Microsoft Excel and Google Apps, and offers a gang of features including full gas mileage support, mileage editor, car and hotel rental database, and receipt photo storing.
4. ProOnGo Expense (FREE)
This unique iPhone accounting app for expenses lets users create and manage their expenses without manual entry. The iphone accounting app lets users take pictures of receipts, and the iphone business app then automatically extracts the necessary information from the receipt to create your expense reports. The iPhone app can also use the iPhone GPS to track mileage, and offers integration capabilities with Quickbooks Pro, Quickbooks Online, and Microsoft Excel.